Community-based SMEs
Saga Prefecture

Case Study #3
Nurturing young people and playing a role in the local construction industry in the region
Oshima-Gumi Co., Ltd.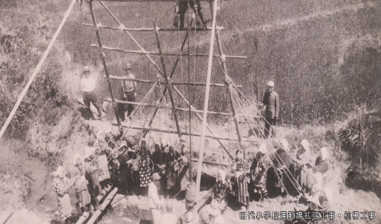 Founded in 1909 as a civil engineering contractor, Oshima-Gumi Co., Ltd. has continued to succeed in its business through flexible business management tailored to the needs of the times. Kozo Oshima, representative director, spoke to local high school students about the role of the local construction industry with an emphasis on community relations.
Recognition from Hearing
Points and the necessary support for initiatives that lead to the improvement of sustainability of SMEs with close ties to the community
• The opportunity to tell local high school students of the significance of working at a local company may have an impact not only on the recruitment of Oshima-Gumi Co., Ltd., but also on other high school students who do not find employment within their own company. It is wonderful that the company has been publicizing its job opportunities for "contributing to the community and contributing to society." This resonates well with the millennial generation.
• Both the Tosu railway and expressway contribute to the local community and are related to the Oshima-Gumi Co., Ltd., which is located on the land where Kyushu starts, and the business management is considered to be sustainable.
Linkage with the SDGs
Oshima-Gumi Co., Ltd.'s activities, including programs for employees' families, active employment of women, and activities related to environmental considerations and community contributions to be undertaken as a local construction business, contribute to the achievement of goals 4, 5, 8, 9, 13, and 17 of the SDGs.
Hearing (Date: July 10, 2019: Hearing cooperation: Green prop Co.,Ltd.)






Corporate Information
Company name: Oshima-Gumi Co., Ltd.
Date of establishment: 1909
President and CEO: Kozo Oshima
Head Office: 38 Yabumachi, Tosu-shi, Saga Prefecture
Capital: 52 million yen
Business Activities:
– Contract, planning, design, and management of civil engineering and construction works
– Contract, planning, design, and management of paving work
– Design and construction of water supply, sewage, and water treatment facilities
– Purchase, sale, and brokerage of real estate
Number of employees: 50